Welcome to DALAT OPEN TOURS we offers Open Tour Bus System and Vietnam  tours to the picturesque, tranquil, and the historic areas of Vietnam- a country which is famous for it's attractive mountains, beautiful beaches, interesting histories and friendly, open-minded people.
We are happy to customize our trip to your personal requests through Vietnam.
We are the new company with excellent tourist bus (seating and sleeping bus) that take you to different destination of Vietnam such as: Ho Chi Minh City, Nha Trang , Dalat , Mui Ne , Hoi An, Hue, and Hanoi.
We also have English, French, German guides who will give you a valuable insight into the country and people. They all will happily prove their authentic with their uniforms, certificate and also show you their feedback from their knowledge and abilities.
Don't miss out on this great opportunity to discover the heart of Vietnam, people, customs, cuisine and the hidden charms.
We have an International Tour Operator License granted by Vietnam National Administration of Tourism
OPEN BUS  & TICKET
One of the most popular modes of transport for visitors to Vietnam, particularly among budget travelers, are the OPEN BUS that operate between all the major stops on the tourist routes. OPEN BUS has become the most popular mode of transport for any backpacker passing through the country. We offer a good service whose hop-on, hop off system is flexible to suit travelers who want to stay longer or shorter in one town as long as they want. it is fair to say DALAT OPEN TOURS  have the most modern fleet of buses serving as OPEN BUS to ensure its outstanding features: 
Daily departure with different departure times. 
Departure on time regardless of small number of travelers 
Various bus types: seating bus and sleeping bus (Our daily bus is equipped with free WIFI,  some used for the long journey  also have  the toilet inside. 
Routing throughout Vietnam from South to North and vice versa,
We offer a good deal and easy for travelers on a tight budget to help make a plan to to visit Vietnam with our OPEN BUS and Open date ticket.
OPEN TOUR

The above outstanding OPEN BUS services of DALAT OPEN TOURS  located together with its hotel accommodations, restaurants, representative offices located around Vietnam and Cambodia provide travelers with an new interesting mode of travel: OPEN TOUR.

OPEN TOUR means a tour that allows you to go where and when you want by OPEN BUS of DALAT OPEN TOURS, stay where you like as long as you wish at any hotel that suits you , sightseeing what is of your interest, eat where and what you love to do … DALAT OPEN TOURS  guarantee daily departure of OPEN BUS. 
FAQs
What is an OPEN BUS ticket?

At DALAT OPEN TOURS , we have buses going from the south to the north of Vietnam and vice versa daily.  As the result, we created a hop-on and hop-off bus system for travelers to explore Vietnam at their own pace.

All segments (journeys) on the ticket will have an OPEN departure date so that you can arrive at one city and stay there as long as you want until you move to the next city. By confirming your ticket at our offices, your seat will be reserved for the next segment.

Where does OPEN BUS go?

SAIGON – DALAT – MUINE – NHATRANG – HOIAN – DANANG – HUE - PHONG NHA – HANOI

These are our stops and you can choose how many segments you want to take. Prices vary depending on how many stops.

Kindly keep in mind that  HOI AN and HUE is a major transit hub and you will need to pass through here in order to reach the next city

Also noting that your first and your last segment has to be from/at SAIGON, HUE or HANOI

Where can you buy the OPEN BUS ticket?

The OPEN BUS ticket is available to purchase by contacting us at email: This email address is being protected from spambots. You need JavaScript enabled to view it. or with our website www.dalatopentours.com or www.dalatvietnam.vn , in some main city we all have office.
Open Bus System in Vietnam

Contact us at:
Email: This email address is being protected from spambots. You need JavaScript enabled to view it.
WhatsApp/Zalo/ Viber: +84918313696
Line ID: dalatopentours
WeChat ID ( 微信号 ) yuenandaleluyou
Tel: +842633755536

Hotline: + 84918 313 696
Booking office :
DALAT OPEN TOURS
ADD: C9 Tran Le Street - Dalat city
Company documents:
INTERNATIONAL TOUR OPERATOR LICENSE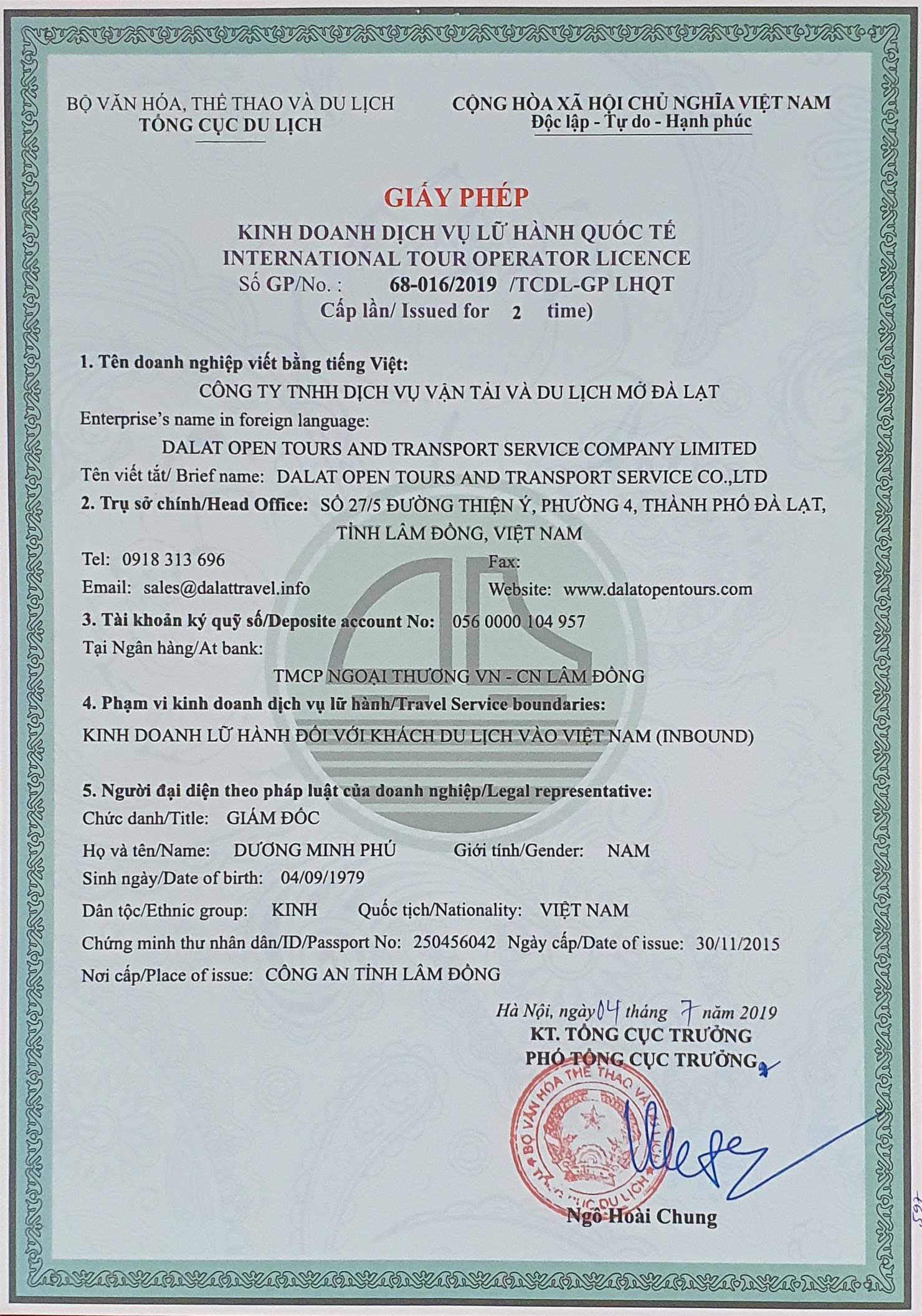 Business License: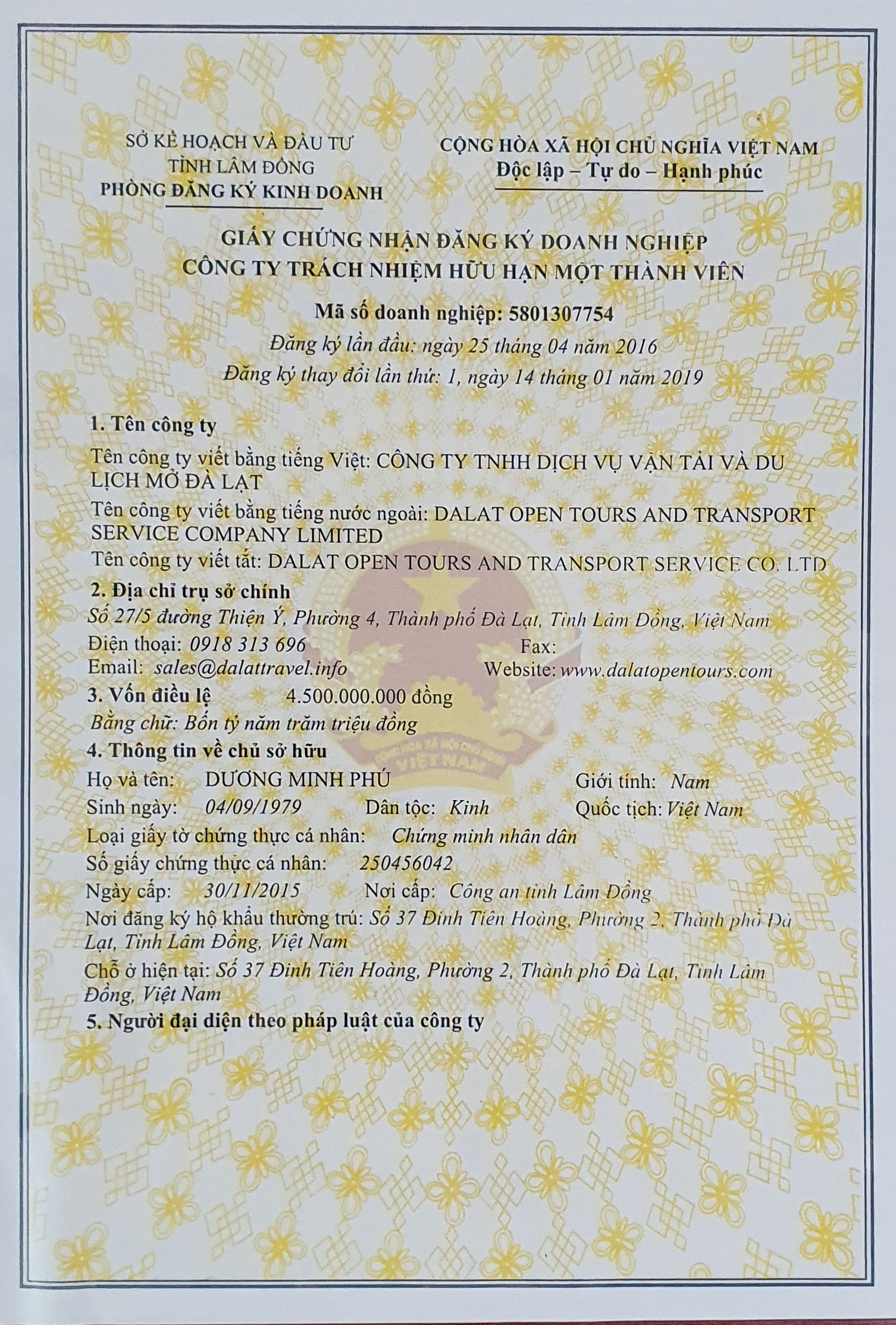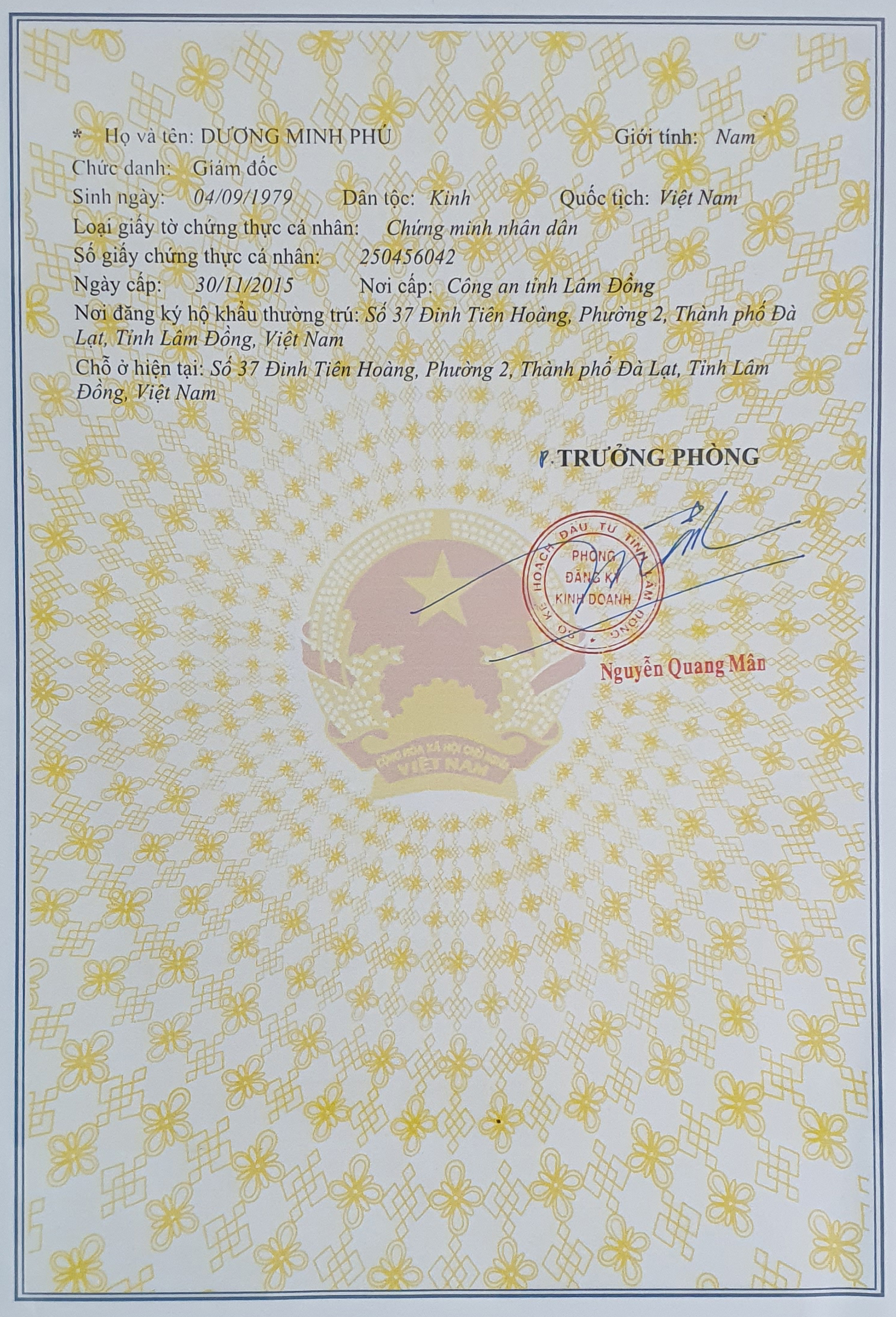 What are the terms and conditions?

The ticket is valid for one month from the date of purchase (30 days if you purchase at the office's counter and 45 days if you purchase through This email address is being protected from spambots. You need JavaScript enabled to view it.)

Shall your travel date fall on blackout periods, you will need to purchase the additional normal standard ticket and pay for the difference between the OPEN BUS ticket and the standard ticket. If you wish not to incur any additional charges, you can do that by waiting until the blackout periods finish to continuing with your journey.

Seats are subject to availability and should no seats be available, you will be transported on the next available OPEN BUS

Seats are open for reserving one day before the departure date.

OPEN BUS tickets are non refundable and non amendment on segments.

Why should you use the OPEN BUS ticket?

It is substantially cheaper than the normal standard tickets bundling together

It offers a flexible options to explore Vietnam without incurring any extra costs on transportation

Our buses are clean, new and efficient

Our stops are always at the city centre thus it is very easy to find everything close by i.e. accommodations, restaurants, supermarkets etc.

How to buy an OPEN BUS ticket?

First, you need to decide where you want to start and end your journey

For example, you start in DALAT and you want your journey to end in Hanoi then the next step is you decide how many stops in between such as do you want to stop in Nha Trang, Hoi An, Hue, or Da Nang...

The price will be varied according to how many stops you need so let's pick the simplest ticket DALAT – NHATRANG – HOIAN – HUE – HANOI

Second, you need to choose the departure time for your segments (please be assured that your departure date is still OPEN, here you are just required to pick your departure time)

Example:
DALAT – NHATRANG buses run twice a day, one in the morning at 08:00AM and one in the afternoon at 01:00PM, picking your departure time at the time of buying is required and should you wish to change your departure time later on, you can do so subject to seat availability and fare conditions. Say you pick DALAT – NHATRANG 8:00PM

NHATRANG – HOIAN  buses run once a day so there is no need of picking

HOIAN – HUE buses run twice a day (8:30AM and 1:15PM), here again you need to tell us what time is suitable for you to take the bus. Say you pick HOIAN – HUE 8:30AM

HUE – HANOI buses run once a day so there is no need of picking

That's it! You have created a successful OPEN BUS ticket just like that.


Then you just need to relay the same information above to This email address is being protected from spambots. You need JavaScript enabled to view it. or our staffs at the offices and we will create a correct OPEN BUS ticket catering exactly to your need
 Let's us bring Vietnam into your vision!