Highlight : Dalat Architeture  & Datanla Waterfall

Vehicle: Car or Van
Tour type : Sight seeing daily group tour

Start Time: 8:30 am. Finish Time: Around  04:00 PM
What to Bring: comfortable walking shoes, hat, camera.
 
What is Included: English speaking guide, car or van depends on group size, entrance fees and tourist permits.
What is not included: Lunch, cable car fee, roller coaster fee, personal major medical including evacuation insurance coverage is recommended
 
Price: 260,000 VND per person (Joining tour )
08: 15 AM to 08: 30 AM , pick up at your hotel or at our office.

1. Robin Hill - Cable car:

Cabe car at the high 1600 m through the pines forest will give you a full view of Dalat's sightseeing. Must try!
2,3 km cable car goes through pine forest.

2. Tuyen Lam Lake:

The biggest and nicest lake in town, famous for so many interesting services such as , sightseeing, camping, health caring, fishing, visiting revolutionary etc.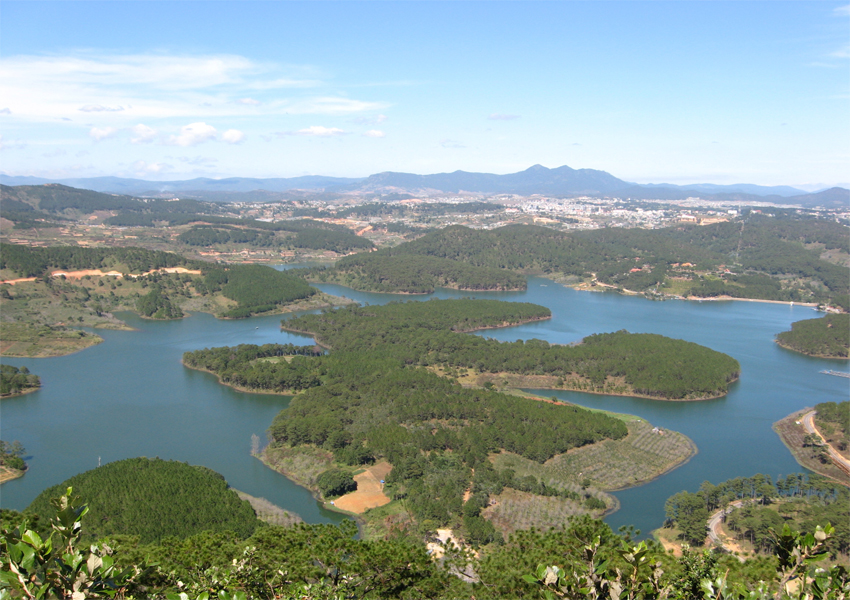 3. Datanla waterfall:

The roller coaster is so cool to try! The beautiful clear water stream running through the rain forest and the easy walking  stair path  to the second waterfall layers will bring the peaceful sense for tourist when comeback to the nature.
The first falls of Datanla
The second falls of Datanla
Roller coaster in Datanla waterfall tourist site.

4. Truc Lam Zen Monastery:

Visit the largest Zen monastery in Vietnam in the quite hills and mountains, to be free from worries & regain in the greatness of the nature.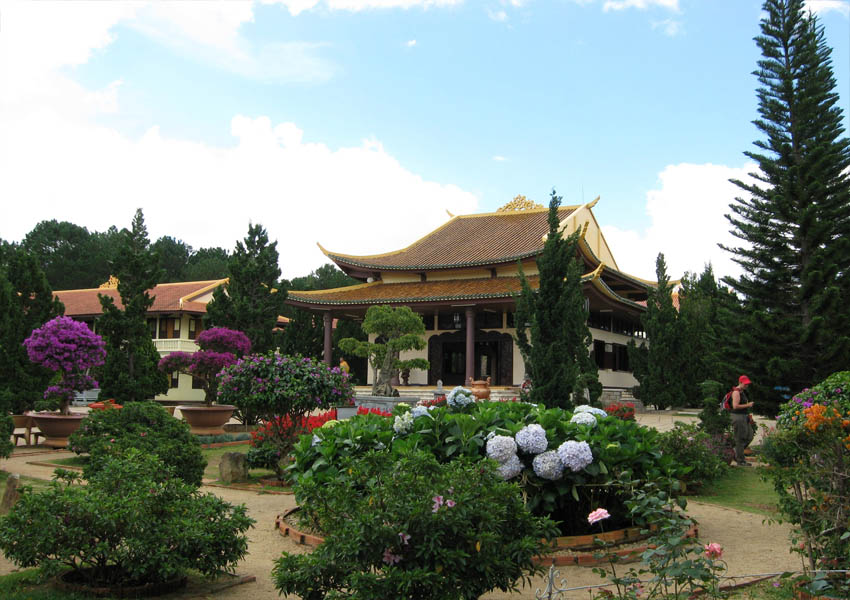 The largest Zen Monastery from the South of Vietnam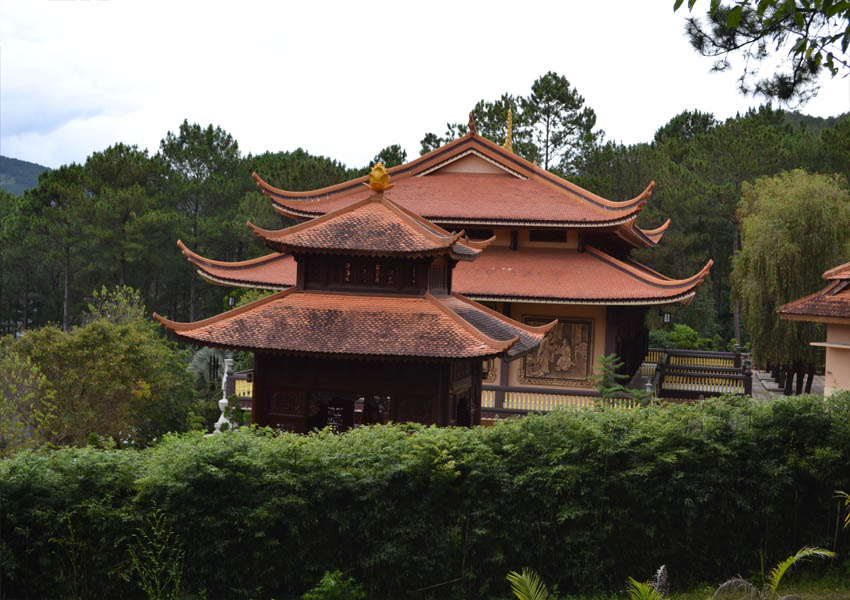 5. High-tech farm:

Visit and experience the high-tech farm which is famous for strawberry, mulberry, tomato, flowers... to soak up the life of local farmers and discover the specialities
Chrysanthemum farm

 
Hydangea farm
Sweet pepper
Strawberry in green house
Tomato
Pepino melon

6. Railway station:

One of the finest pieces of colonial engineering and the architecture in Vietnam, being perfect in harmony with local characteristics & culture.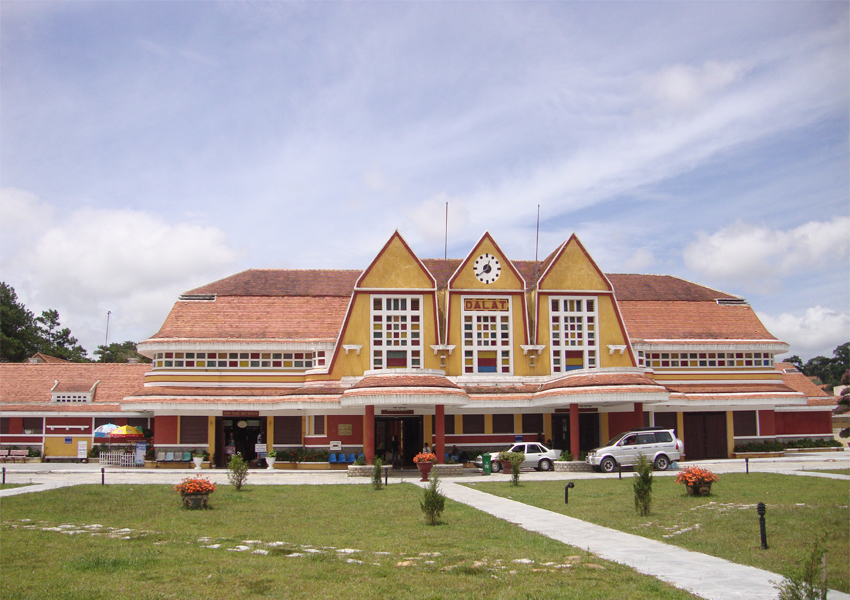 7. Dalat Shrink Tunnel Sculpture:

The incredible 2 km hand-made sculpture tunnel will lead you to discover great space time formation and development of Dalat.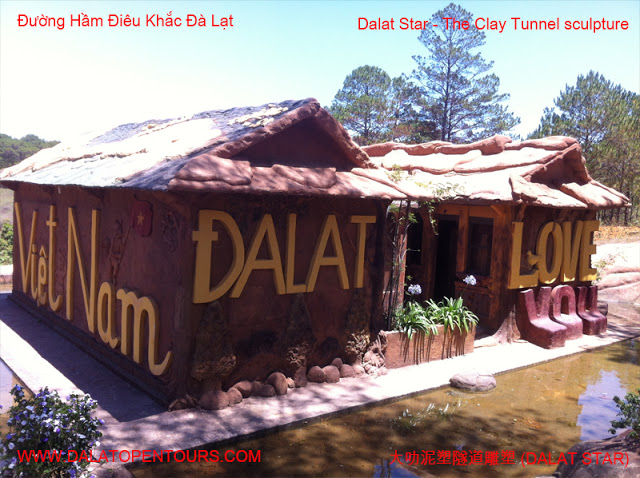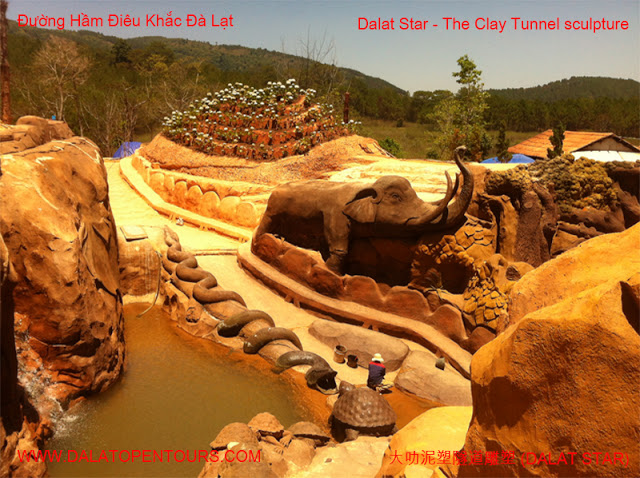 8. Linh Phuoc pagoda:

The most colorful decorated temple of Dalat, caved with tens of thousands of beer bottles and broken porcelain. Well worth a visit!
Step 1: enquire your trip:

Enquire your trip by contact us to check for the availability  via easy connecting way as follows:

Email: This email address is being protected from spambots. You need JavaScript enabled to view it.

WhatsApp/Zalo/ Viber: +84918313696

Line ID: dalatopentours

WeChat ID ( 微信号 ) yuenandaleluyou

Booking Office: DALAT OPENTOURS, address: 24 Phan Boi Chau Street, Dalat City Vietnam

Step 2: booking and payment:

After checking the availability trip and price, then you can follows the website to choose your method of payment:

1. Pay directly at our office with commitment time.

2. Book directly and pay by VISA or MASTERCARD with automatically set by the website: www.dalatvietnam.vn

3. Pay by bank transfer by request to Dalat Open Tours to send to you the online payment link:

Please send us an email with your information to create the payment link with require information as follows:

- Your full name:

- Your email address:

- Your phone number:

- Your Nationality:

- Your home  city:

- Your province / state:

After we receive your information request then we will reply to your email with link for online payment.

Once payment has been received, the trip voucher will be issued immediately, and therefore cannot be refunded. Confirmation will be sent to you within 24 hours.
 
Date/time changes may be possible, subject to availability - if required, please email us as soon as possible with details.

DALAT OPEN TOURS AND TRANSPORT SERVICE CO.LTD

internatinal Tour Operator License: 68-016/2017 TCDL - GP LHQT

Booking office address:  24 Phan Boi Chau Street, Dalat City, Lam Dong Province, Vietnam.

Email: This email address is being protected from spambots. You need JavaScript enabled to view it.

WhatsApp/Zalo/ Viber: +84918313696

Line ID: dalatopentours

WeChat ID ( 微信号 ) yuenandaleluyou

Tel: +842633755536

Hotline: +84918313696