Depart, End at: pick up and drop off from your hotel in Dalat or at our office.
Start Time: 8:00 AM.
Finish Time: from 16:30 PM to 17:00 PM. 

What to Bring: Hat, sunscreen, camera and sport sandal or shoes.
What is Included: English speaking guide, car or van depends on group size,  all entrance fees and tourist permits.
What is not included: Lunch, personal major medical including evacuation insurance coverage is recommended
Tour price: 860,000 VND per person (minimum 2 pax)
Tour itinerary: 
08:00 AM: depart from your hotel or at our office.
- Visit Datanla waterfall, with very cool roller coaster system.
- Tuyen Lam Lake  the nicest lake of Dalat City .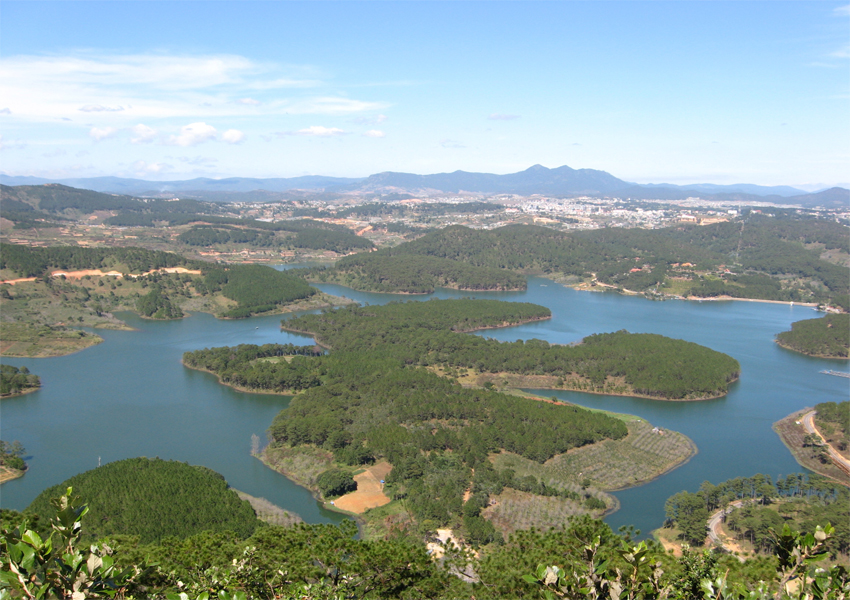 - Darahoa villlage: visit the indigenous K'Ho hill tribe at the foot of Elephant mountain.
- Mushroom farming village: where to see many different kinds of medical and eating mushrooms.
- Pon Gour Waterfall: the biggest waterfall.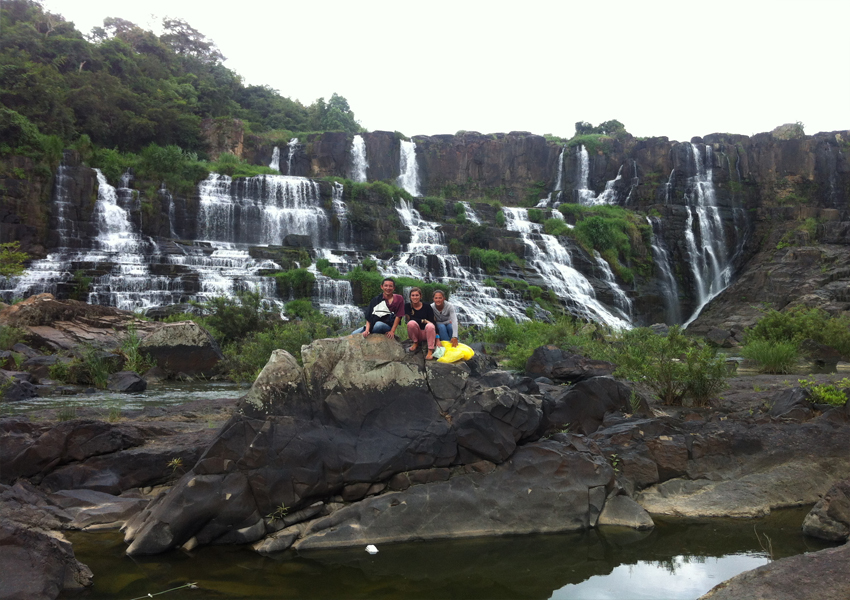 - Elephant waterfall: enjoy natural shower and the windy cave.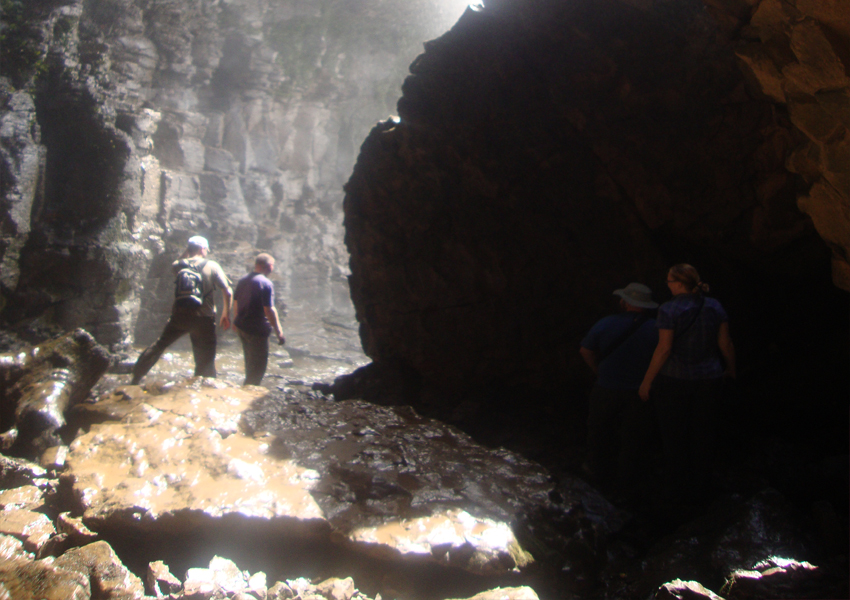 - Linh An pagoda with giant Happy Buddha statue.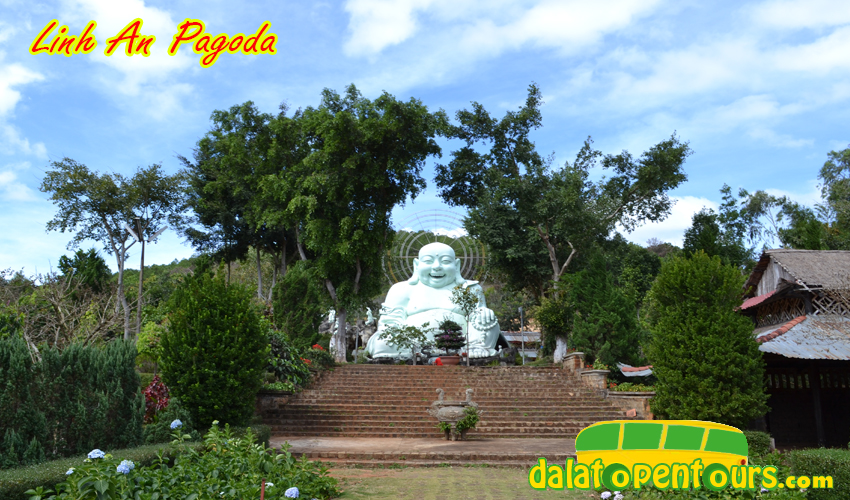 - Silk factory with the whole process of silk making.
- Rice wine distillery - try the taste of local "happy water".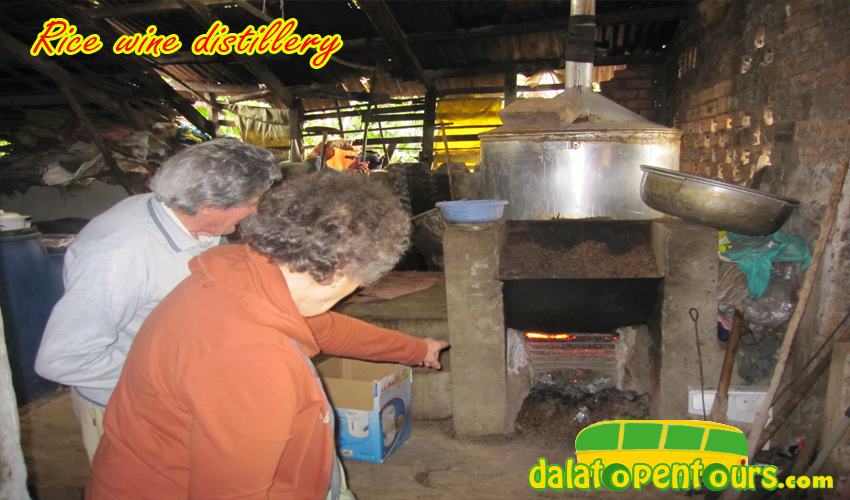 - Coffee plantation & weasel coffee farm: time to enjoy the earthy tastes of the local brew with the famous weasel coffee.
- Van Thanh flowers village.
05:00 PM back to hotel.
Step 1: enquire your trip:
Enquire your trip by contact us to check for the availability  via easy connecting way as follows:
Email: This email address is being protected from spambots. You need JavaScript enabled to view it.
WhatsApp/Zalo/ Viber: +84918313696
Line ID: dalatopentours
WeChat ID ( 微信号 ) yuenandaleluyou
Booking Office: DALAT OPENTOURS, address: 24 Phan Boi Chau Street, Dalat City Vietnam
Step 2: booking and payment:
After checking the availability trip and price, then you can follows the website to choose your method of payment:
1. Pay directly at our office with commitment time.
2. Book directly and pay by VISA or MASTERCARD with automatically set by the website: www.dalatvietnam.vn
3. Pay by bank transfer by request to Dalat Open Tours to send to you the online payment link:
Please send us an email with your information to create the payment link with require information as follows:
- Your full name:
- Your email address:
- Your phone number:
- Your Nationality:
- Your home  city:
- Your province / state:
After we receive your information request then we will reply to your email with link for online payment.
Once payment has been received, the trip voucher will be issued immediately, and therefore cannot be refunded. Confirmation will be sent to you within 24 hours.
 
Date/time changes may be possible, subject to availability - if required, please email us as soon as possible with details.
DALAT OPEN TOURS AND TRANSPORT SERVICE CO.LTD
internatinal Tour Operator License: 68-016/2017 TCDL - GP LHQT
Booking office address:  24 Phan Boi Chau Street, Dalat City, Lam Dong Province, Vietnam.
Email: This email address is being protected from spambots. You need JavaScript enabled to view it.
WhatsApp/Zalo/ Viber: +84918313696
Line ID: dalatopentours
WeChat ID ( 微信号 ) yuenandaleluyou
Tel: +842633755536
Hotline: +84918313696
View other topic